Site Menu * New Books * Bio * Newsletters * Simple Booklist * Annotated Booklist * Media Page *
"Romance at its best." Publishers Weekly
"Sublime romance!" Booklist

Welcome to my bookseller's page.
Many apologies at it being under contruction, but I've been sick and though I enjoy playing with my website as recreational therapy for a demented writer, I need my brain to be working properly to do it!

You can always e-mail me for signed bookplates. Please let me know how many you want.
E-mail now.

These aren't really signed, but are designed by me and some readers like these. Please tell them about this page. The bookplates can be cut and pasted into their own program of choice or they can simply print the page and cut out the plates.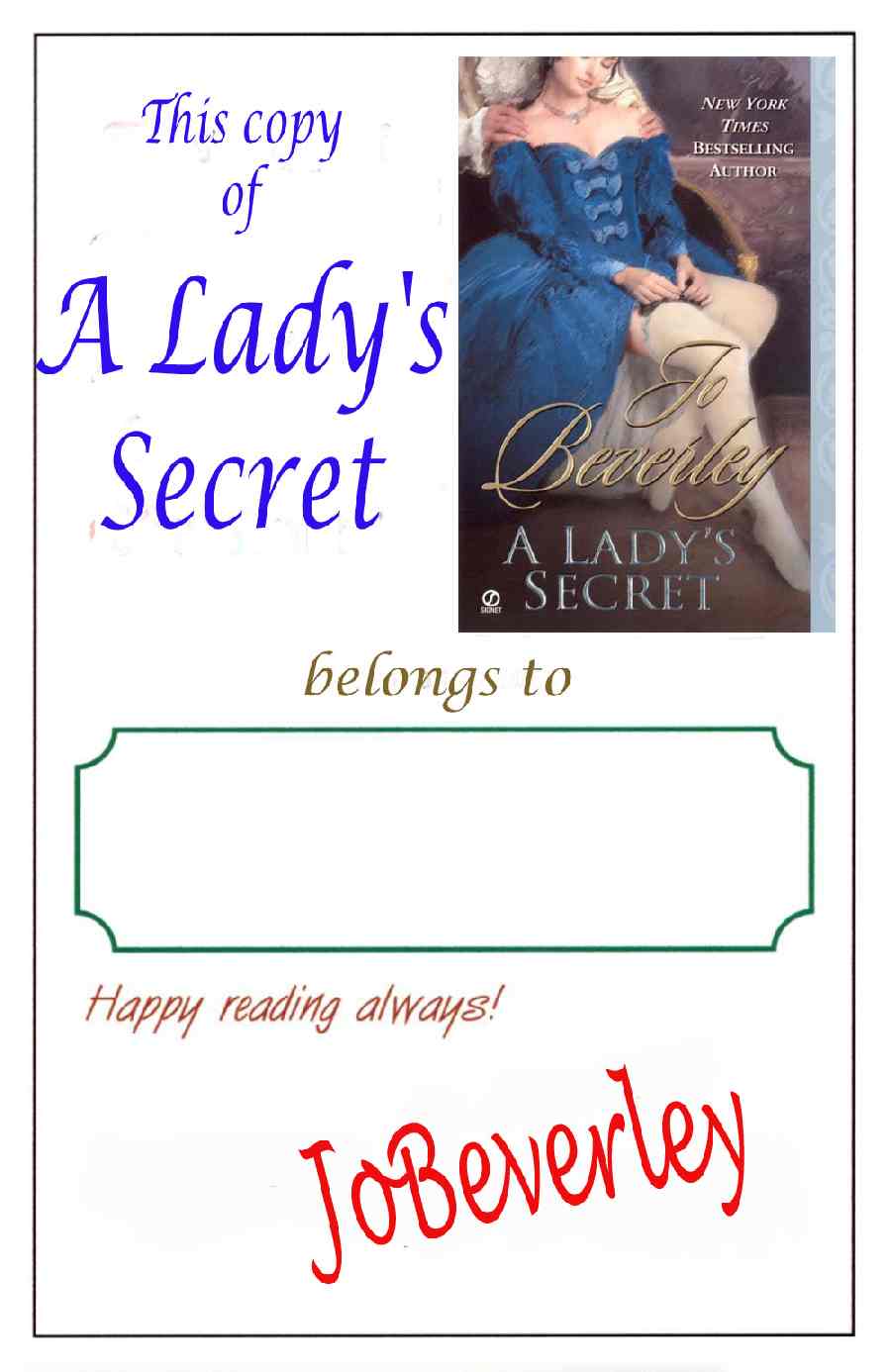 |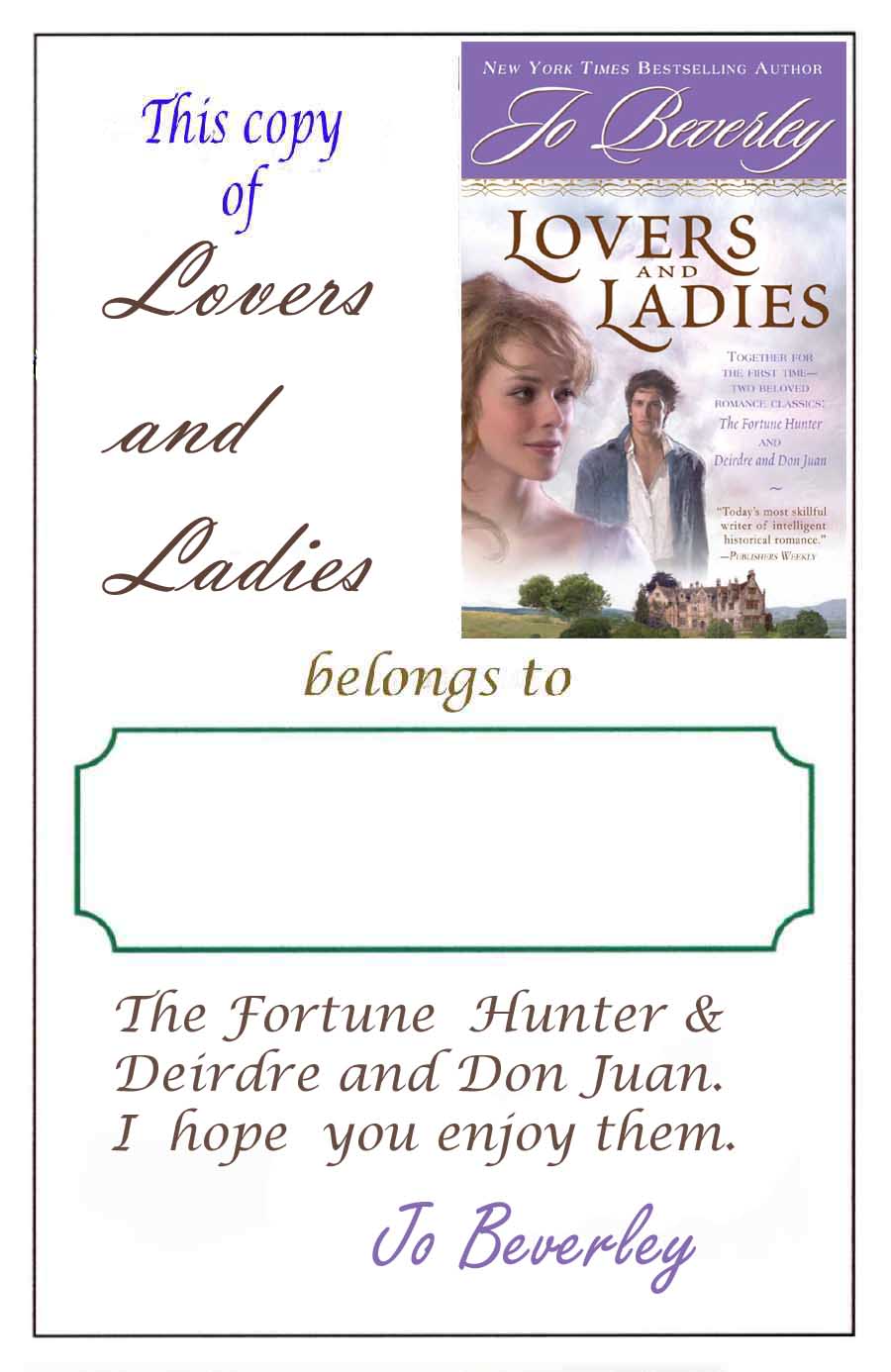 I will have reader/bookclub notes for the recent books very soon.

Please let me know if there's anything else I can do to make our bookselling partnership even more successful.
Jo

Back to the site menu