An Unlikely Countess. As you like it!
"...a delightful, deftly plotted exploration of social class, gender roles, and romance." Publisher's Weekly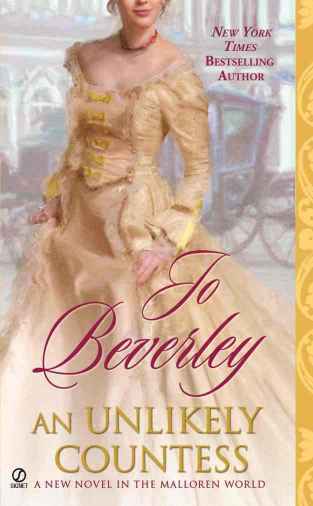 "An Unlikely Countess by Jo Beverley is a fantastically entertaining historical romance. I fell in love with both Catesby and Prudence, two very strong leading characters. Ms. Beverley did an excellent job of portraying what life in Georgian England was like for a woman and how her life was subject to whatever whim either her oldest male relative or husband desired." Night Owl Romance
In print.
In Canada and the US it will be available in print from most booksellers, on line or bricks and mortar.

Some places where you can buy a print copy on line.
In the United States.
Click here for Amazon US.
Click here for Barnes & Noble US.

In Canada
Click here for Amazon Canada.

In the United Kingdom
Click here for Amazon UK.
Click here for Waterstones
Click here for The Book Depository

In Australia
Click here for Rendezvous.
Or try this site, which calculates the best price available.
Elsewhere in the world?

The Book Depository above is a British on line store, but it ships free almost anywhere in the world.


E-book form.
Click here for Amazon US Kindle edition.
Click here for Amazon UK Kindle edition.
Click here for the Barnes & Noble Nook edition.
Click here to buy from Penguin US.Adobe version.
Click here for other e-book formats.
Click here for an Irish e-book store, selling in the Euro.

These e-book stores don't list books until the pub date, so if you go there early you won't find them. Odd, but the way it is.
After March 1st, you should have no trouble.
Sony e-books
Fictionwise
Ebooks.com

The e-book sellers also have most of my other books, including The Demon's Bride", an e-book special also set in Georgian times.

A rakish earl, a vicar's daughter, and an ancient pagan rural rite. All for only $2.99!

Remember, many e-editions can be read on a variety of devices, including your computer.