The New Year's Eve 2014 edition of the newsletter.
Happy holidays, and best wishes for 2015.
We've turned the solstice, so in the northern hemisphere the days are beginning to get longer. I'm someone who needs sunlight, so this is a cause for celebration even if the weather is actually pretty nippy here in Devon.
What am I doing? Some of the time I'm indulging in my Christmas amusement of genealogy. I haven't found out much of interest this year, but I sent for the death certificate of my husband's great-grandfather, who died at aged 30. With such a young age of death I expected an industrial accident, but he died of pneumonia in the local workhouse. That raises more questions than it answers. It was a time of high unemployment in Middlesbrough. Were the whole family in the workhouse? This is the layout of the workhouse at that time.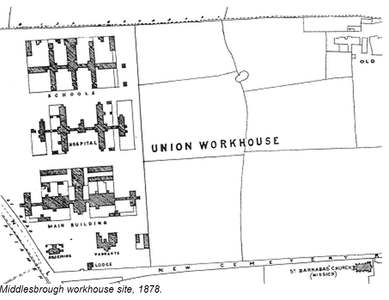 His wife Margaret was left with a nine year old and a one year old and moved in with her parents, so why didn't they live with them earlier? Did her parents not get on with her husband, or was Francis taken to the workhouse hospital when he was ill? That would be unusual. Most of the people in the family tree died at home. You can see that I'm always trying to find out the story behind the names.

On the work side, I'm reading through the page proofs of the April book, Too Dangerous for a Lady. The cover is on the left. This is another Rogues world book and the heroine is Lady Hermione Merryhew, sister of Rogue Roger Merryhew, a soldier who died before the Company of Rogues series began in 1814.

If you need to brush up on the members of the Rogues you can read here. You can also watch the updated video about the Company of Rogues.

Hermione and her sister are the daughters of a marquess, but he was the Poor Marquess so she and her family are traveling to the deathbed of a relative in hope of inheriting Great-uncle Peake's fortune. A frantic sister and disgruntled nephews are making the journey a trial. The last thing Hermione needs is a thief seeking refuge in her inn room -- especially when he turns out to be a man from her past.

Six years ago Lieutenant Thayne had been a dashing young officer about to depart for the war. At her first ball he'd tried to steal a kiss, and succeeded in stealing a little of her heart. How can he have sunk to a scruffy thief, hiding from vengeful victims? Even so, instead of raising the alarm she gives him shelter, which leads to her becoming embroiled in his perilous endeavours.

Hermione's adventures take her to London, where she's surprised to encounter men who seem to feel a right to meddle in her affairs -- the Rogues, of course, but she knows little of them and doesn't care for their meddling at all. Revolutionaries, fanatics, a mad scientist and a deep abiding love. I hope you'll enjoy Too Dangerous for a Lady in April.

What am I writing now? A spin-off novel called The Viscount Needs a Wife. In Hermione's story you'll meet Beau Braydon, ex-officer and wealthy, elegant man-about-town. He had no idea he was in line to become Viscount Dauntry and his reaction to the news is pure dismay. He doesn't need the money and doesn't want a rural estate or Beauchamp Abbey, especially when he discovers he's also inherited the residents -- his predecessor's spoiled daughters and their impossible grandmother. He quickly sees that he needs a wife able to deal with them and most of the rest of his new responsibilities, but perhaps a hasty choice wasn't entirely wise.

As you know, the early Rogues books are now readily available in print and e-book. In addition The Shattered Rose, a medieval, has now been reissued in print and e-book. You can find all the details here

This is my most medieval medieval and deals with some weighty issues. Romantic Times wrote, "This powerful, thought-provoking romance is sure to win her new devotees will keep you turning the pages until the satisfying conclusion." It's been hard to find for quite a while.

Now for some on line diversions.

I created a video using some of my covers along with a song I'm particularly fond of. You can watch it here.

I recently came upon this fun portrait function from Sky TV. You can easily create a portrait of yourself or others in the style of some famous artists. Have a go here. Here's my effort. Perhaps I shouldn't be smiling so widely!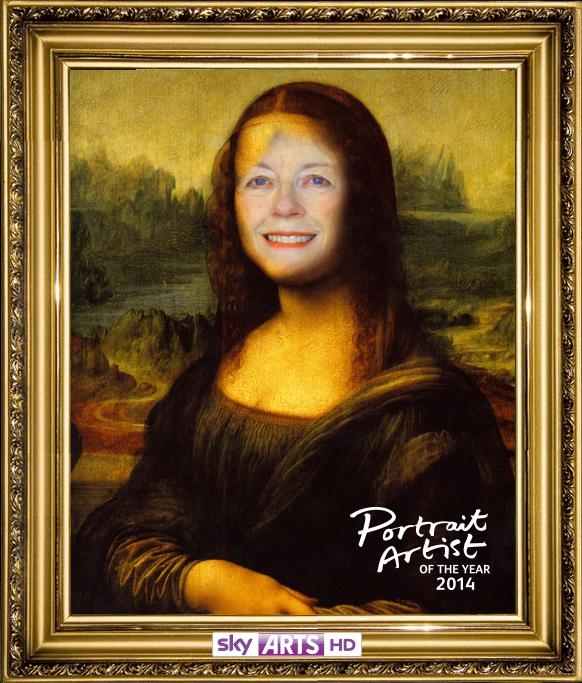 If you're a Downton Abbey fan and haven't seen the Christmas Spoof, you really should. It's very well done, and you get George Clooney as a bonus. Watch it here.

If you're not stuffed with Christmas yet, you could have a go at Anne Gracie's Christmas Regency Quiz. You could also check out . this video of Christmas romances.

May 2015 be all you hope for and more!

Jo

Click on the box below to visit and "like" my Facebook page.
I post a picture or point of interest most days.



If you'd like to receive this occasional newsletter in your e-mail, you can sign up below.
These addresses are never shared or sold, and you will receive nothing from this list other than Jo Beverley's newsletter and an occasional update from her about late-breaking news.

There is a new group at Yahoo! for those who have difficulty with Googlegroups. You can be part of that group completely through e-mail. In order to join, simply e-mail here

Like the above list, there's no chat or spam. All you'll ever receive is the newsletter and occasional updates with late-breaking news.

If you'd like to talk to other readers about the books, you can join a chat list by e-mailing here

If any of this web site is difficult to enjoy, please e-mail here